Hey guys, what you can get by spending 100$ on lottery draw games? One heirloom or 2, maybe nothing at all. But if you are going to collect the best quality heirloom crafts on the market, this pack will bring you 3 of them. It saves you over 30$ than buy them 1 by 1(This pack is only available for USA customers, because of the international transport rules).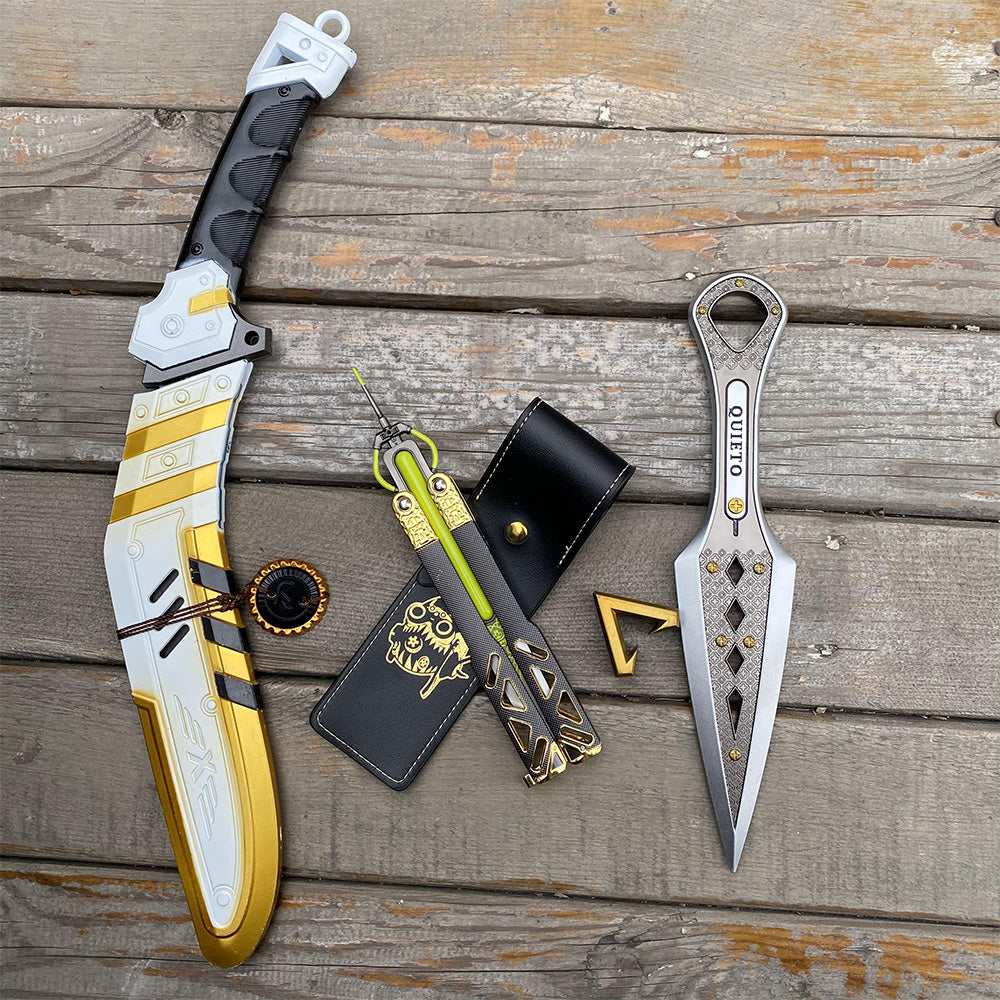 1. Octane heirloom V2
Opened Length: About 25CM/9.8"
Folding Length: 19.5CM/7.7"
Weight: 185g/6.5oz
2. Bangalore Pilot Knife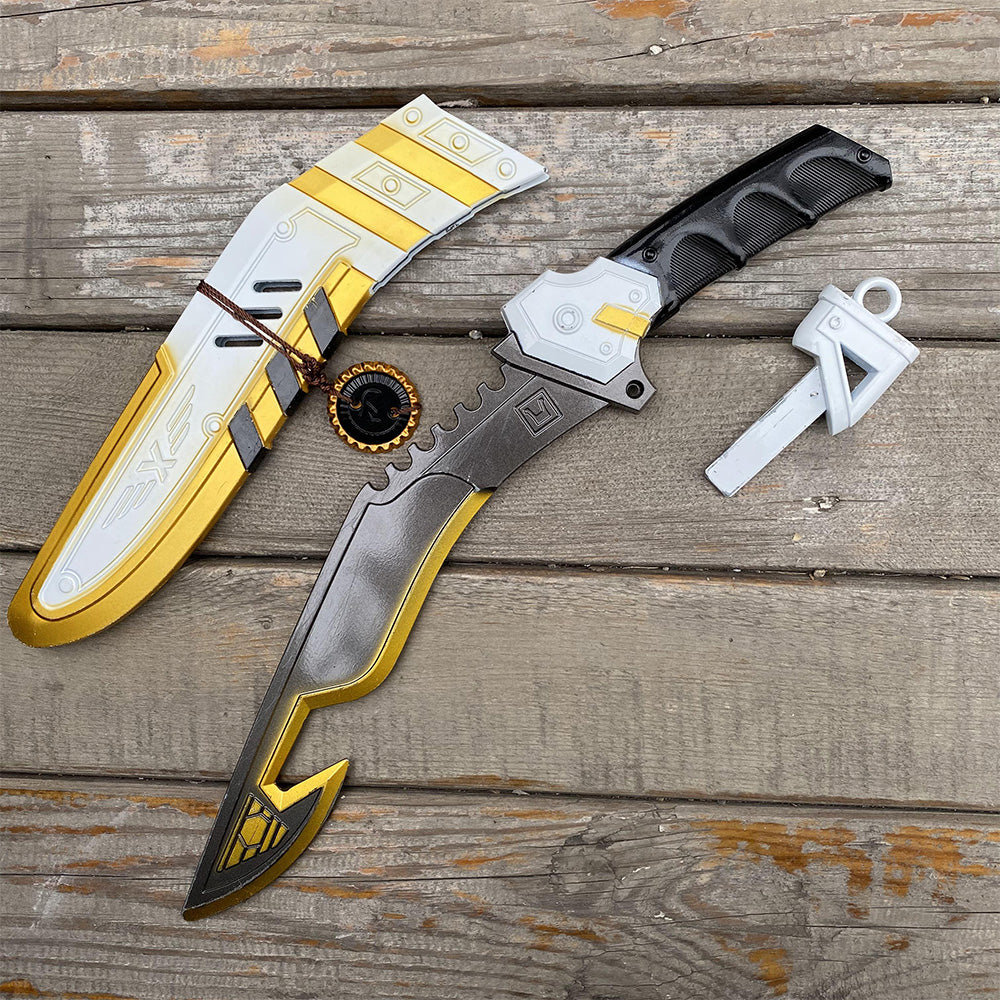 Length: 42cm/16.5"
Weight: 450g/15.9oz
3. Wraith Heirloom White Blade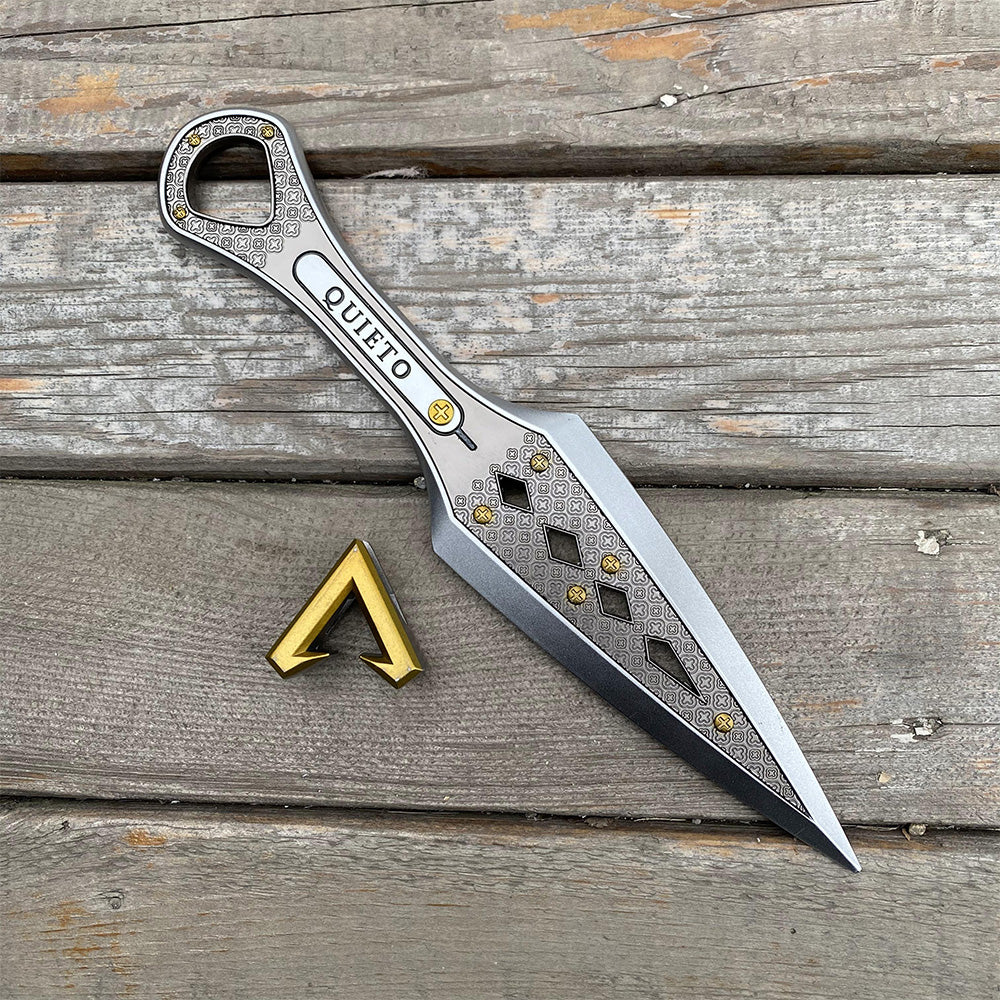 Length: 26CM/10.2"
Weight: 250g/8.8oz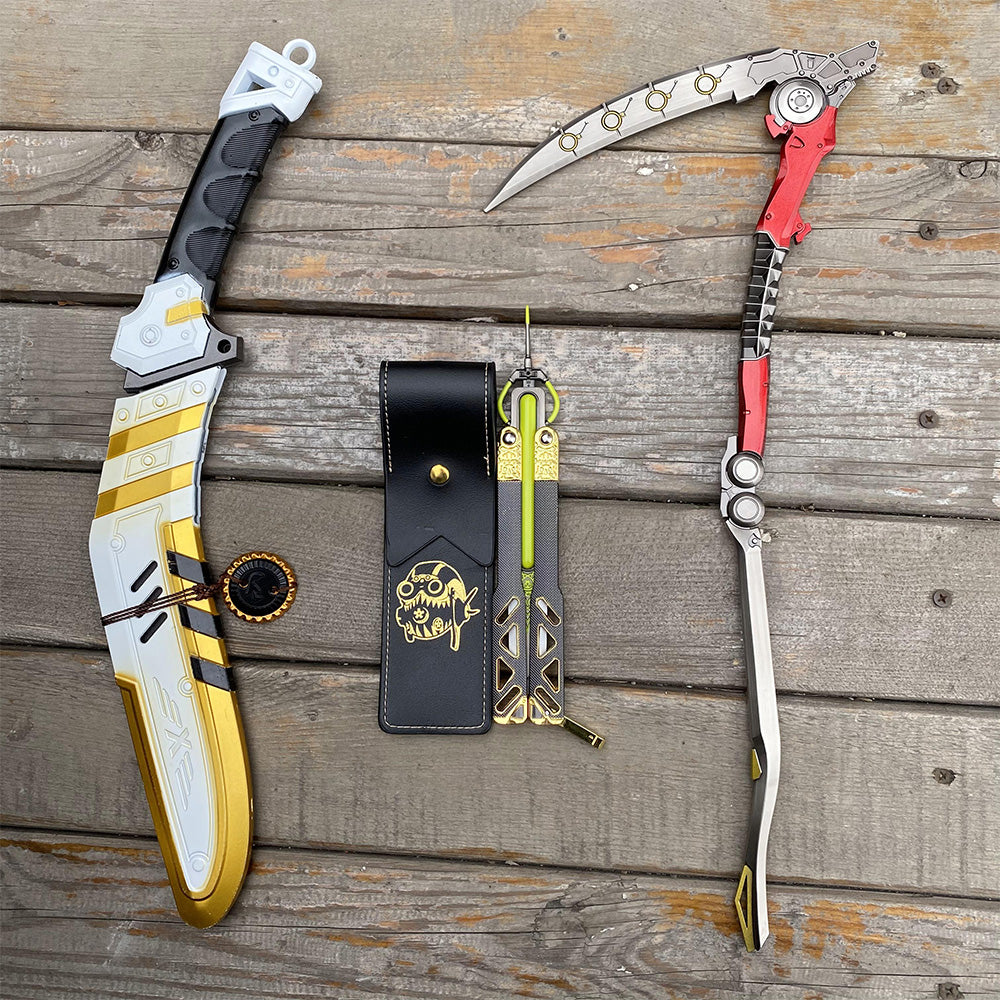 1. Octane heirloom V2
Opened Length: About 25CM/9.8"
Folding Length: 19.5CM/7.7"
Weight: 185g/6.5oz


2. Bangalore Pilot Knife
Length: 42cm/16.5"
Weight: 450g/15.9oz


3. Revenant Heirloom Keychain
Length: 40CM/15.7" 
Weight: 365g/12.9oz